Oxygen – The WordPress Visual Site Builder for Real Designers?
WordPress page builders are generally shunned by those who know how to code. They are generally bloated and slow. And you are offered very limited customization options. But what if there was a visual site builder meant for advanced, professional website designers?
It turns out there is! It's called Oxygen, and it's quickly becoming the tool of choice for WordPress web designers.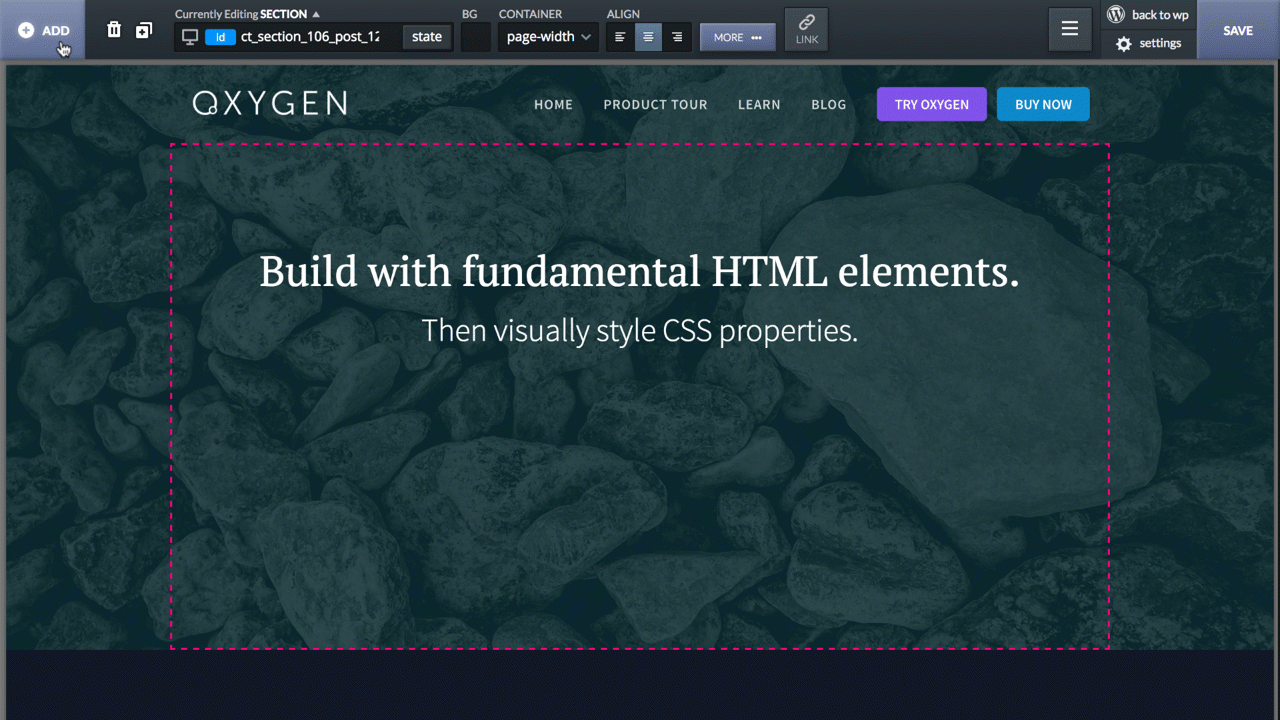 All pages are constructed from fundamental HTML elements – section, div, h1…6, p, span, a, img, and a few more. Then, you visually edit CSS properties to get everything looking the way you want.
So unlike a typical page builder, you can design anything. It's like hand-coding, but visually. Think Webflow, but for WordPress.
To integrate with WordPress and design layouts for posts, custom post types, archives, etc. Oxygen has a robust templating system. Basically, it replaces the WordPress template hierarchy with a visual system to apply templates.
Then you can write PHP code inside Oxygen's interface and call WP API functions, run the WordPress loop, etc.
There are really no limits to what you can do with Oxygen. It is far and ahead more powerful than any other WordPress page building tool available. Other than hand-coding your WordPress theme, there's nothing that I've ever seen gives you flexibility like this.
This might be the future, so check it out! You will be pleasantly surprised.
Direct Link to Article — Permalink
---
Oxygen – The WordPress Visual Site Builder for Real Designers? is a post from CSS-Tricks