Appserver – a Production-ready PHP-based Server
Category:
appserver
,
BrunoS
,
Debugging and Deployment
,
Deployment
,
development environment
,
Installation
,
Miscellaneous
,
OOPHP
,
Performance
,
Performance & Scaling
,
PHP
,
Scaling
,
server
,
threads
It has been just over a year and a half since the team at TechDivisionGmbH were interviewed here on Sitepoint about their paradigm changing PHP application server system called appserver.io. At the time of the interview, appserver was just breaking out as an alpha. Since then, a lot has happened and appserver is now GA as a production system, currently in version 1.0.5, with version 1.1.0 on the horizon.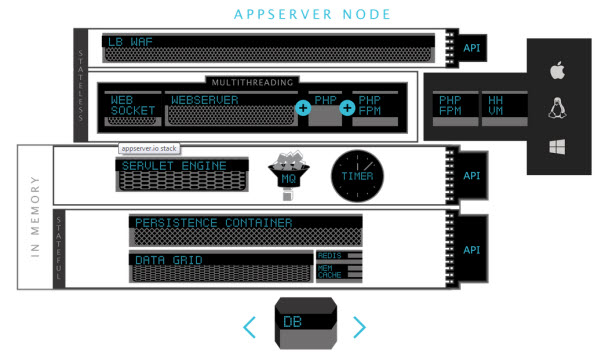 You're probably asking, "Why is appserver paradigm changing?"
The answer is, because it tackles the last frontier of PHP application development: high performance for large applications from a server resource optimization and collaboration perspective. This is the realm of PHP development which a good number of professional PHP developers have been calling for, like Manuel Lemos in his "PHP7 Features and Release Date" blog (see the section about a "Standalone Multi-threading Web Server") and Fabien Potencier, father of Symfony, in his presentation "My Take on PHP", where he notes he is also working on such an application server solution himself. Well, look no longer Fabien, we already have a really good solution with appsever.io.
Appserver Community Edition is licensed under the Open Source License 3.0. The TechDivsion team also offer a Professional Edition and an Enterprise Edition too.
Continue reading %Appserver – a Production-ready PHP-based Server%